HTCG Stephans­kirchen

Why actually?
How does a leading company from India come to open a location in Stephanskirchen?
The foundation was laid in 2016 when Hero MotoCorp Ltd founded the Rally Team, in cooperation with the company Speedbrain GmbH. At the same time, a development project for an on- and off-road motorbike for the 220cc platform was awarded to Speedbrain, which at that time was based in Hall 3 of the alpha company premises in Stephans­kirchen, among other locations.
The developed motorbike was such a success at the EICMA 2018 that from this collaboration, the commitment of some employees and the idea to add on to the already existing knowledge in the development center in India, the Hero Tech Center Germany was founded in 2019.
Since then, we have grown steadily, so that in 2021 we expanded our premises on the site and the entire electric vehicle team moved into separate rooms. This was joined by a separate area just for EV testing and prototyping, which was doubled in size just a year later.
This created the space for us to set up our in-house Advanced Styling including a clay machine right next to the designers in Hall 3 and put it into operation in 2022.
And here in Stephans­kirchen we have since been developing various concepts for new two-wheelers, been creating innovative ideas to bring existing products into the future and also been giving the ideas the right look.
One solidarity

– One team
To make the above mentioned possible, we are a colorful bunch of humorous, sweet-loving and sometimes sporty mechanical engineers, CAS modelers, electronics and communication engineers, all-rounders, material scientists, designers, battery cell chemistry engineer and organizational talents, who have increased tenfold from 6 employees at the beginning, and that despite the pandemic.
The sporty ones among us sometimes get together to go mountain biking, hiking, motorcycling or running. Everyone is always welcome to join us or to use the fitness equipment in the workshop.
And at our Summer or Christmas party, it′s a great way to get to know the 12 different nations we have here, both culinarily and culturally.
But that′s not all of the team. After all, there are our colleagues from the Center of Innovation and Technology, or CIT for short, in India, who give you a warm welcome every time you go on a business trip and make Indian culture tangible.
HMCL Jaipur

Who is the big mother in India?
But even the CIT is only one location of many of the large parent company Hero MotoCorp Limited, HMCL for short.
But we stay with the CIT and its landmark, the Iconic Tower, for a moment.
It was established in 2017 in the ″Pink City″ of Jaipur, Rajastan. So it′s only 2 years older than us, but the huge site also has a race and test track, where a national motorbike race was held to mark the opening of the CIT.
Right next to it are the other exciting areas, such as the internal production of prototype parts, the large testing area with climate chambers, cell cyclers, dyno, poster and brake test benches, and here you will also find all the near-series prototypes, as well as benchmark vehicles. These can also be test-driven on the aforementioned test track if you pass the company′s internal driving skills test. Purchasing, facilities, project management and many others are also located here, of course, in order to have all the important development functions in one place.
HMCL′s management, however, is based in New Delhi, as are product planning and other central functions.
HMCL has a total of eight production sites, one of which is in Colombia, two development centres and one headquarters. These have a combined production capacity of ~9.1 million vehicles per year.
HMCL has been around since 1984, the result of a joint venture between Hero, back then a bicycle manufacturer, and Honda, and has grown steadily since then.
Hero MotoCorp Limited

– a successful way
For the full story, visit the website of our parent company – follow the link below …
With innovation at the core of its philosophy, the New Delhi (India) headquartered Hero MotoCorp has been at the forefront of designing and developing technologically advanced motorcycles and scooters for customers around the world. It became the world′s largest two-wheeler manufacturer in 2001, in terms of unit volume sales in a calendar year and has maintained the coveted title for the past 20 consecutive years.
Driven by passion and the spirit of adventure, Hero MotoSports is a cross functional team of experts who live and breathe racing. Divided into the national rally team, which is very successful in mastering many of India′s national off-road races, and the international rally team, which participates in the FIM World Rally-Raid Championships, both teams work closely with Hero Tech Center Germany (HTCG), a wholly owned subsidiary of Hero MotoCorp Ltd, to strengthen the HERO brand.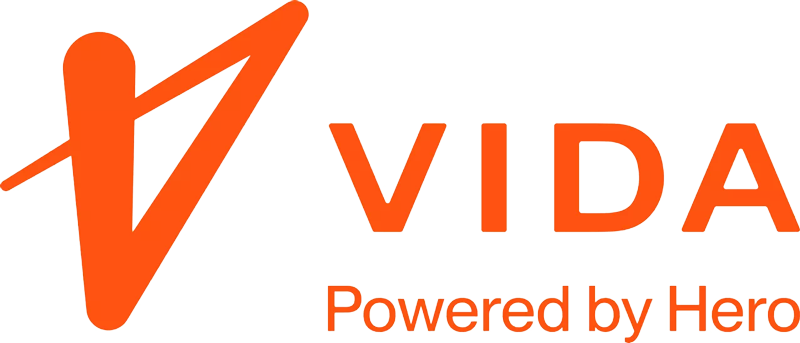 In line with Hero′s vision to ″Be the Future of Mobility″, Dr. Munjal unveiled a new brand to lead the mobility transformation across the world. VIDA, Powered by Hero – was born on March 3, 2022, with a focus on sustainability, and the vision of a flourishing, meaningful world for future generations.